Bonjour à tous !
Je vous présente aujourd'hui une marque émergente Zespà imagination de 3 jeunes d'Aix en Provence
De très belles pièces qui respirent le Sud et la qualité
De l'espadrille à la Derby artisanale pour Femme et maintenant pour Homme
elles se déclinent en toile , agneau ou plus exotique en Python !
Today , I present you a new french brand Zespà created by 3 young mens from Aix en Provence
Gorgeous models from the south of France
From espadrille to Derby handmade for Women and now for Men
In cloth , leather or Python !
En python véritable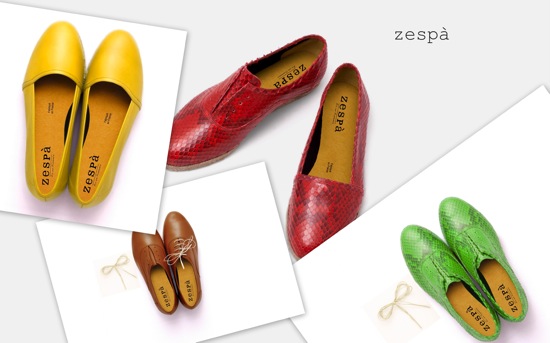 Prix à partir de 99 euros ( en toile )
180 euros ( en cuir d'agneau )
Price from 99 euros ( cloth )
180 euros ( leather )
www.zespa.fr
Bonne journée !
Have a nice day !